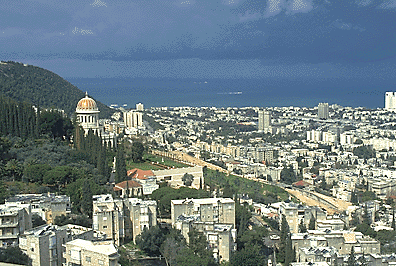 [A view of Haifa]
Hi
My name is Doron Papo and I'm from Haifa, Israel.
As one of my hobbies I collect and use pressure lanterns from around the world.
To my best knowledge I am the only collector in Israel, there may be more collectors around but I haven't encountered one in person or online.
From the way the lamps disappear from the flee markets I assume there are users (or buyers) here but still, no other self-proclaimed collector.
Lanterns are very hard to come by in Israel and usually expensive relative to the states?, So sometimes I hunt eBay for lanterns and parts.
One of the finest attribute of collecting pressure lanterns is the community spirit. Through this hobby I made many worldwide friends and I hope to someday meet them in person.
This is an addictive hobby and a fun way to pass the time.
Well this is it for now.
Drop a note
Doron